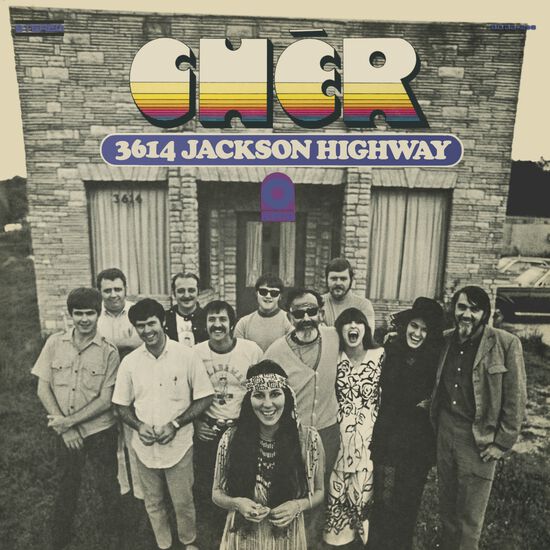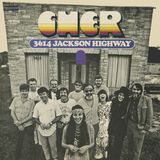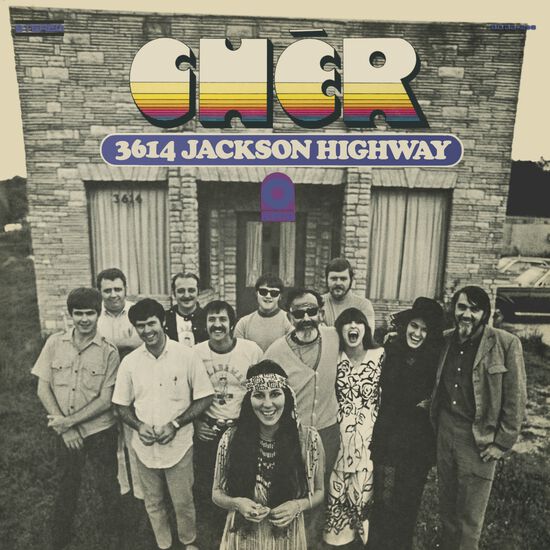 Cher
3614 Jackson Highway
Get em' before they're got!
Availability:
This item is currently not available
3614 Jackson Highway Expanded Edition was the 23rd fan-voted title and 24th ROG release pressed on vinyl. Limited to 4115 LPs worldwide and expected to ship around May 17. If you missed out on the pre-order check our store locator to find an authorized Run Out Groove dealer near you.
Vinyl info:
Mastered for vinyl by Pete Weiss at Verdant Studios, VT, with lacquers cut by Jeff Powell for Take Out Vinyl at Sam Phillips Recording Studio. 2LP, clear and purple mixed color vinyl pressed at Record Industry in the Netherlands. 2LP set comes in a deluxe gatefold tip-on jacket with individual numbering. The package includes an 11x11 insert.

Details About The Record:
First reissue on vinyl in the U.S. since 1969. Bonus LP features her 1970 untitled Atco album in mono, making its debut to vinyl.
Biography
Cherilyn Sarkisian, known by her stage name of CHER is commonly referred to as the Goddess of Pop and is easily one of the most iconic female artists and performers of all time. She is known for her distinctive contralto voice, for working in numerous areas of entertainment and for adopting a variety of styles during her six-decade-long career. Cher originally gained fame in 1965 as one-half of the folk rock husband-wife duo of Sonny & Cher after the smash hit, "I Got You Babe," reached number one on the American and British charts. In less than two years they had sold 40 million records worldwide and had become rock's "it" couple. She began her solo career releasing her first million-selling song, "Bang Bang (My Baby Shot Me Down) in 1966, became a TV personality in the 1970s with The Sonny & Cher Comedy Hour which was watched by 30 million viewers weekly and emerged as a fashion trendsetter by wearing elaborate outfits on television. While working in TV, Cher established herself as a solo artist with the US Billboard Hot 100 chart-topping singles, "Gypsys, Tramps & Thieves," "Half-Breed," and "Dark Lady." She won critical acclaim for her acting performances in films such as Silkwood (1983), Mask (1985) and Moonstruck (1987), for which she won the Academy Award for Best Actress. In 1998 with her album "Believe" she reached a new commercial peak when the title track became the biggest-selling single of all time by a female artist in the UK. Her 2002-2005 Living Proof Farewell Tour was one of the highest grossing concert tours of all time. She has won a Grammy, an Emmy, an Academy Award, three Golden Globe Award, a Cannes Film Festival Award, among many other honors. She has sold 100 million records worldwide to date, becoming one of the best-selling music artists in history. 3614 Jackson Highway is the sixth studio album by Cher and was originally released on June 20, 1969 by Atco Records, a subsidiary of Atlantic Records. At the time of release, the album was a commercial failure, peaking at only #160 although it received praise and positive reviews from music critics at the
time based on Cher's maturing vocals along with the sophisticated instrumentation and arrangements. The album remains Cher's first and last solo studio album from Atco and was produced by Jerry Wexler, Tom Dowd and Arif Mardin. The cover art is a photo of Cher with the Muscle Shoals Rhythm Section of musicians that are featured on the album. The album was conceived as a way to bring success to Cher and Sonny & Cher, after a two-year period of commercial failure as the formulaic nature of the duo's musical endeavors were rendered obsolete as pop music evolved in the later 1960s. In 1968 and 69 Cher recorded songs for an album with a tentative release in 1970. For unknown reasons the album was cancelled and five of the tracks were issued as singles. The remaining tracks went unreleased until Rhino issued a limited edition CD of the album with including the mono tracks as bonus. If voted to win, ROG will reissue 3614 Jackson Highway on vinyl for the first time since original release and expand it to include the entire 1970 unreleased mono album/singles that would be making their debut on vinyl as a collected effort for the first time.
Track Listing
Side A
1 For What It's Worth 2:22
2 (Just Enough To Keep Me) Hangin' On 3:19
3 (Sittin' On) The Dock Of The Bay 2:41
4 Tonight I'll Be Staying Here With You 3:08
5 I Threw It All Away 2:50
6 I Walk On Guilded Splinters 2:32

Side B
1 Lay Baby Lay 3:37
2 Please Don't Tell Me 3:37
3 Cry Like A Baby 2:46
4 Do Right Woman, Do Right Man 3:21
5 Save The Children 2:55
Side C
1 Easy To Be Hard 3:45
2 I Believe 3:56
3 Danny Boy 5:21
4 Momma Look Sharp 3:34
5 It Gets Me Where I Want To Go 3:11
Side D
1 You've Made Me So Very Happy 2:44
2 Your's Until Tomorrow 2:52
3 The Thought Of Loving You 2:25
4 The First Time 3:25
5 Chastity's Song (Band of Thieves) single version 3:09
6 Superstar 3:08