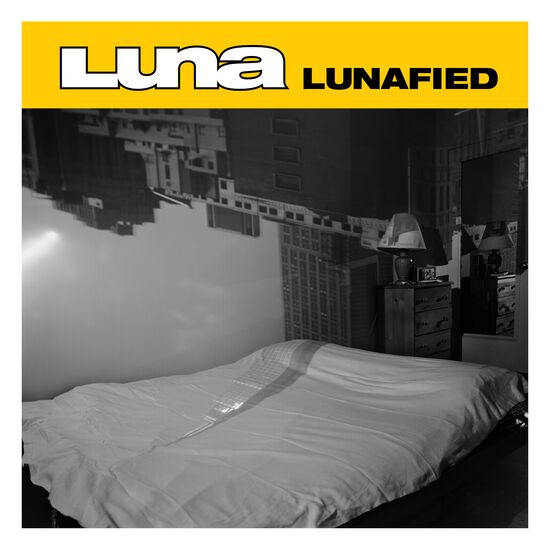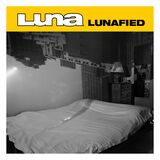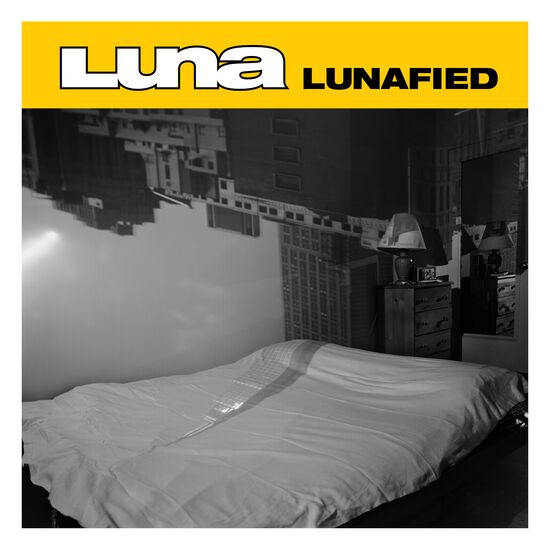 Get em' before they're got!
Availability:
This item is currently not available
Luna: Lunafied 2LP was the 16th fan voted title and 17th ROG release pressed on vinyl. Limited to only 2272 LPs worldwide and estimated to deliver to stores around November 23rd. Fans voted to press the 2xLp set on white 180G vinyl. If you missed out on the pre-order check our store locator to find an authorized Run Out Groove dealer near you.

Vinyl info:
Sourced from the original masters with lacquers cut at Sam Phillips Recording Studio. Pressed on 180g WHITE vinyl at Record Industry in the Netherlands and comes in a deluxe gatefold tip-on Stoughton sleeve with original packaging design by Frank Olinsky.
Details about the record:
Lunafied is a new 2LP collection that includes all Elektra-era cover-songs, many of which have never been released on vinyl. Includes many out of print and rare tracks originally released as singles outside the U.S., collected for the first time on a full length record.
Info about the band:
Luna are an American indie-pop band originally formed in 1991 by singer/guitarist Dean Wareham after the breakup of Galaxie 500. After Wareham quit Galaxie 500 he signed a demo deal with Elektra Records, then recruited Justin Harwood from the Chills and Stanley Demeski of the Feelies, and this line up recorded their debut, Lunapark.
After the release of Lunapark, Sean Eden was recruited on guitar and the four piece recorded a number of cover versions that would become the Slide EP and then toured the U.S. This began the band's association with successfully recording and playing cover songs. In 1993 the band supported the reformed Velvet Underground on their European tour, after which they recorded their second album. Bewitched was recorded in NY, released in 94 and included Velvet Underground guitartist Sterling Morrison on two tracks. In 1995 the band went into Sorcerer Sound Studio with producer Pat McCarthy to record their third album, Penthouse. The album featured Television guitarist Tom Verlaine on the tracks, "Moon Palace," and "23 Minutes in Brussels." Penthouse was released to critical acclaim, with Rolling Stone declaring it one of the essential albums of 90s. The album featured a cover of Serge Gainsbourg's "Bonnie and Clyde" as a hidden track and includes Dean in a duet with Laetitia Sadier of Stereolab. Bonnie and Clyde was released as a single in the UK and named Melody Maker single of the week. Pup Tent followed in 97. In 1999, the band recorded The Days Of Our Nights for Elektra, but the label declined the album and dropped the band over commercial concerns. The record was eventually released on Jericho in the U.S. and prior to the album's release, Justin Harwood left to be replaced by Britta Phillips. After releasing Luna Live in 2001, Romantica in 2002 and Rendezvous in 2004 with their new line-up, the band announced their final tour at the time, disbanding after a show at the Bowery Ballroom in February of 2005. Dean Wareham and Britta Phillips continued as the duo Dean & Britta. In 2014, Dean announced that Luna would reunite for a tour of Spain in 2015, to be followed by US dates. In 2017 they recorded two new releases, a new covers LP called A Sentimental Education and a 6-song instrumental EP, A Place Of Greater Safety. If voted to win, ROG will release this brand new collection of cover songs from the past, called "Lunafied," that would include tracks that have never been released or collected on full length vinyl and are rare and out of print. With new packaging design by Frank Olinsky and updated audio fidelity, this is a potential dream come true for Luna collectors.
Track Listing:
Side A
1 Bonnie and Clyde (Clyde Barrow version)
2 Indian Summer
3 Ride Into the Sun
4 That's What You Always Say
Side B
1 In The Flesh
2 Dream Baby Dream
3 Season Of The Witch
4 Thank You For Sending Me An Angel
5 No Regrets
Side C
1 Outdoor Miner
2 Happy New Year
3 Everybody's Talking
4 Fly Into The Mystery
5 La Poupée Qui Fait Non
6 Bonnie & Clyde (Bonnie Parker Version)
Side D
1 Jealous Guy
2 Neon Lights
3 Sweet Child O' Mine
4 Only Women Bleed
5 Dance With Me