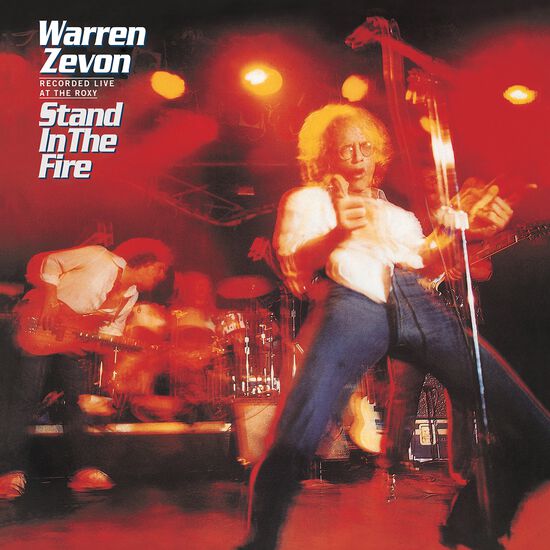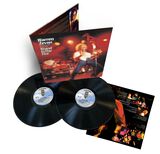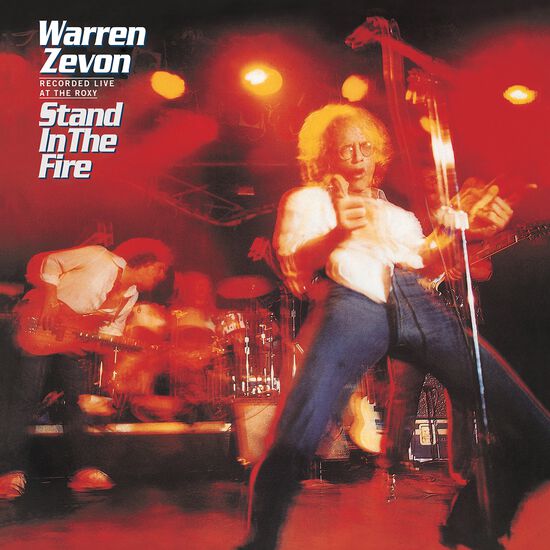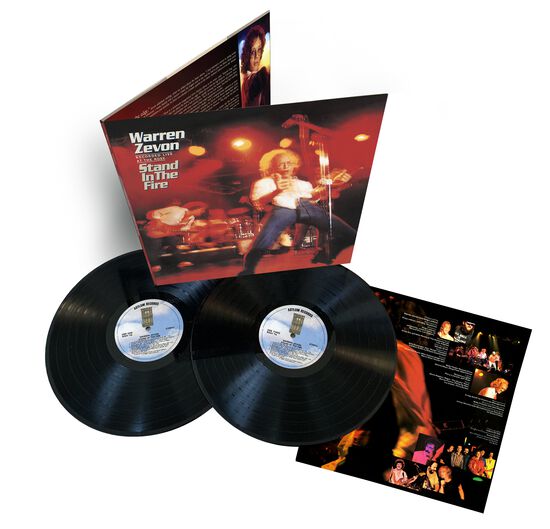 Warren Zevon
Stand In The Fire – Recorded Live At The Roxy Deluxe Edition
Get em' before they're got!
Availability:
This item is currently not available
First reissue on vinyl in the US since the 1980s.

Deluxe edition is expanded to a 2LP set that includes 10 bonus tracks: 4 songs previously unavailable on vinyl and 6 songs previously unreleased on any format.

ROG-remastered for maximum fidelity on wax, pressed on 180g black vinyl, comes in a deluxe tip-on style gatefold jacket and features previously unseen photos and an insert.

Limited and individually numbered based on pre-orders
Biography
Warren William Zevon was an American rock singer-songwriter and musician. His most famous compositions include "Werewolves Of London," "Lawyers, Guns and Money," and "Roland The Headless Thompson Gunner," all of which are featured on his third album, "Excitable Boy (1978)" whose title track is also well-known. He also wrote major hits for other artists, including "Poor Poor Pitiful Me," "Accidentally Like A Martyr," "Mohammed's Radio," "Carmelita," and "Hasten Down The Wind." Along with his own work, he recorded or performed occasional covers, including Allen Toussaint's "A Certain Girl," Bob Dylan's "Knockin' On Heaven's Door," Leonard Cohen's "First We Take Manhattan," Steve Winwood's "Back In The High Life Again," and Prince's "Raspberry Beret." Zevon's early music industry successes were found as a session musician, jingle composer, songwriter, touring musician, musical coordinator and bandleader. Despite all this, he struggled to break through in his solo career, until his music was performed by Linda Ronstadt, beginning in 1976 with her album Hasten Down The Wind. This launched a cult following that lasted for 25 years, with Zevon making occasional returns to album and single charts until his death in 2003. He briefly found a new audience in the 1980s by teaming up with members of R.E.M. in the blues rock outfit, Hindu Love Gods. Known for his dry wit and acerbic lyrical content, he was a guest numerous times on Late Night with David Letterman and the Late Show with David Letterman. During the early 1970s, Zevon toured regularly with the Everly Brothers as a keyboard player, band leader and musical coordinator. By 1975 he returned to Los Angeles, where he roomed with Stevie Nicks and Lindsey Buckingham, who had gained famed as members of Fleetwood Mac. There he collaborated with Jackson Browne, who produced and promoted Warren's self-titled major label debut in 1976. Contributors to the album included Nicks, Buckingham, Mick Fleetwood, John McVie, members of the Eagles, Carl Wilson, Linda Ronstadt and Bonnie Raitt. Ronstadt elected to record many of his songs, including "Hasten Down The Wind," "Carmelita," "Poor Poor Pitiful Me," and "Mohammed's Radio." Produced by Jackson Browne, his self-titled debut album (1976) was his first album to chart in the US, peaking at No. 189. In 1978 he released Excitable Boy (produced by Jackson Browne and guitarist Waddy Wachtel) to critical acclaim and popular success. Tracks from this album received heavy FM airplay and the single, "Werewolves Of London," which featured Mick Fleetwood and John McVie, was a relatively lighthearted work featuring Zevon's macabre outlook that reached No. 21 on the charts. Zevon followed Excitable Boy with "Bad Luck Streak In Dancing School" in 1980. Featuring a modest hit with the single, "A Certain Girl," which reached No. 57 on the Billboard Hot 100 singles chart, the album sold briskly but represented a decline rather in commercial consistency. It contained a collaboration with Bruce Springsteen on the song, "Jeannine Needs a Shooter," and the ballad "Empty-Handed Heart" features a descant sung by Linda Ronstadt. Later in 1980, he released the live album, "Stand In The Fire," which was dedicated to Martin Scorsese and was recorded over several nights at the Roxy Theatre in Los Angeles. It peaked at No. 80 on the Billboard Pop Albums chart in 1981. This residency featured the debut of two new original songs ("Stand In The Fire" and "The Sin") and one new cover ("Bo Diddley's A Gunslinger.") Zevon has called the Roxy concerts "The Dog Ate The Part We Didn't Like Tour." If voted to win, ROG will reissue this classic live album as a deluxe 2LP set that features four tracks previously unavailable on vinyl and six tracks that are previously unreleased in any format.
Config/Selection: A / ROGV-116
Units per set: 2
UPC #: 081227906191
SRP: $34.98
Pre-order opens: 8/27/2020
Pre-order closes: 10/8/2020
Tentative street date: 2/12/2021