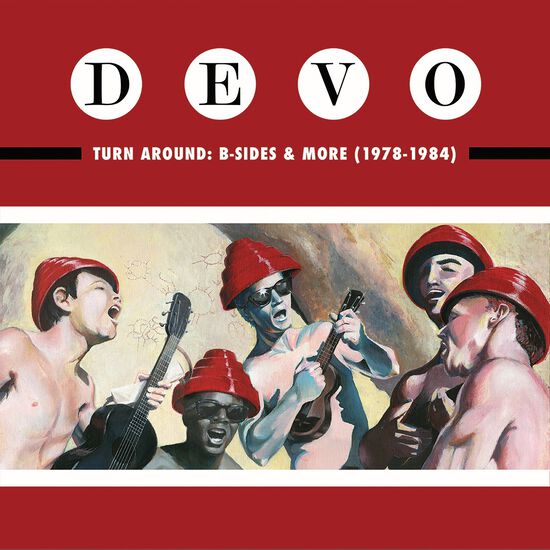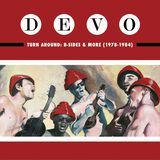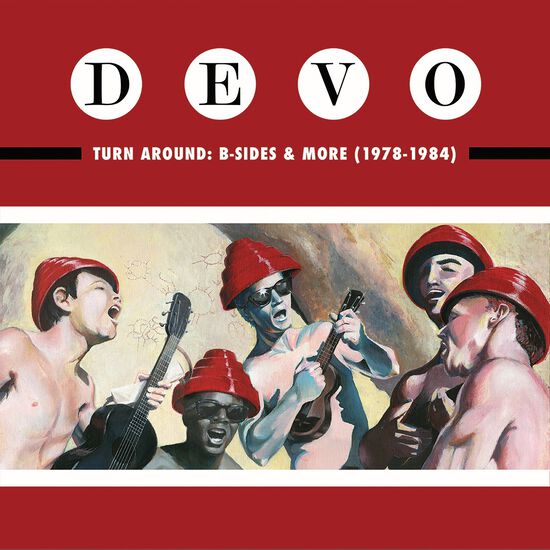 DEVO
Turn Around: B-Sides & More 1978-1984
Get em' before they're got!
Availability:
This item is currently not available
Turn Around: B-Sides & More 1978-1984 was the 20th fan voted title and 21st ROG release pressed on vinyl. Limited to 3,256 LPs worldwide and expected to ship around March 15th. If you missed out on the pre-order check our store locator to find an authorized Run Out Groove dealer near you.
Vinyl Info:
Mastered for vinyl by Pete Weiss at Verdant Studio, VT, with lacquers cut by Jeff Powell for Take Out Vinyl at Sam Phillips Recording Studio. 1LP, 180g mixed-color vinyl pressed at Record Industry in the Netherlands. 1LP comes in a single pocket tip-on jacket with individual numbering manufactured at Stoughton Printing Company. The package includes an 11x11 insert with track notation, a 7x7 sheet of Devo-logo stickers and a Devo patch.
Details About The Record:
New vinyl collection featuring various singles, B-sides, alternates and remix tracks
Biography:
Devo really needs no introduction. They are one of the most iconic bands in rock history and have been releasing recordings for over 40 years. The band name comes from the concept of de-evolution: the idea that instead of continuing to evolve, mankind has actually begun to regress as evidenced by the dysfunction and herd mentality in American society. Originally from Akron, Ohio and formed in 1973, the classic line-up consisted of two sets of brothers – the Mothersbaugh (Mark on vocals, keyboards and guitar and Bob on guitar and vocals) and the Casales (Gerald on bass, vocals and bass synth and Bob on guitar, keyboards and backing vocals) along with drummer Alan Myers. The band achieved a #14 Billboard chart hit in 1980 with the memorable and catchy, "Whip It," which was featured heavily in the early days of MTV and pushed the band into mainstream popularity. Devo became known for their music and elaborate stage performances combining kitsch science fiction themes, surrealist humor and satirical social commentary. Their off kilter pop songs include unusual time signatures and synths that have proven very influential on subsequent new wave, industrial and alternative rock acts. Recommendations from David Bowie and Iggy Pop helped Devo land a recording contract with Warner Bros. in 1978.
TRACK LISTING
Side A
1 Social Fools 2:52
2 Penetration In The Centerfold 2:25
3 Soo Bawlz 2:23
4 Turn Around2:10
5 Snowball (Remix)2:25
6 Working In A Coal Mine2:47
7 Through Being Cool (Dance Velocity)3:08
8 Going Under (Dance Velocity) 3:20
9 Nu-tra Speaks (New Traditionalist Man) 2:16

Side B
1 Mecha-Mania Boy 2:42
2 Find Out3:22
3 Peek-A Boo! (Dance Velocity) 4:39
4 That's Good (Extended Version) 5:06
5 Speed Racer (Extended Version) 3:42
6 Growing Pains3:39