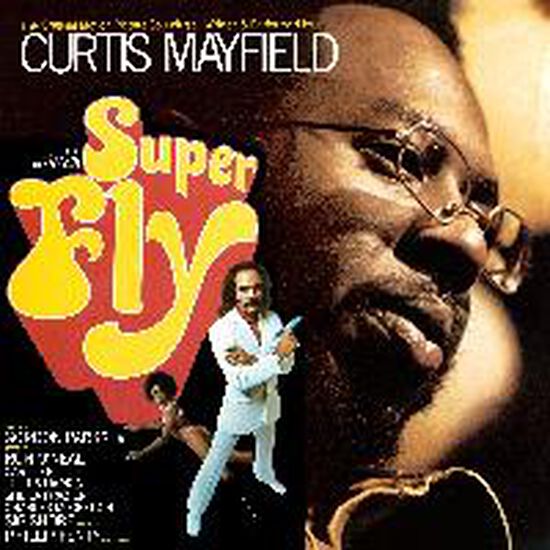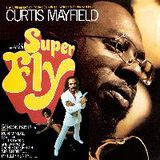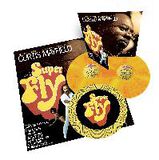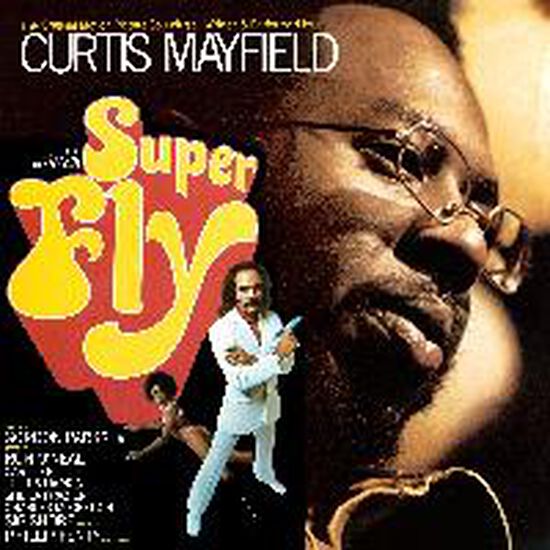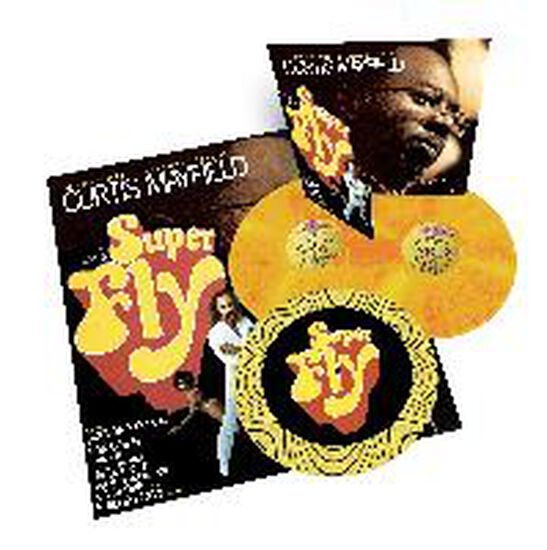 Curtis Mayfield
Superfly 50th Anniversary Edition Color Vinyl
Get em' before they're got!
Please note - the product shots show here are only mock ups and do not represent the final product exactly. The poster art is not final and is likely to change and the color of the vinyl is only an approximation of what the final color way (solid red, solid yellow and solid orange mixed) will look like.
Expanded to a 2LP set, featuring a second LP of bonus tracks.
Original album lacquers cut directly from the master analog tape source for the best possible sonic experience
Features deluxe tip-on style packaging, never-before-seen photos, new liner notes, a fold out movie poster and an exclusive felt turn table mat.
One of the best and most influential soundtracks in music history!
Offering a limited multi-color vinyl version available exclusively @ runoutgroovevinyl.com for the first 1500 orders; while supplies last.
Limited and individually foil-stamp numbered
Biography
Curtis Mayfield was an American singer-songwriter, guitarist, record producer and one of the most influential musicians in the soul genre and politically-conscience African-American music. He originally achieved success and recognition with the Rock N' Roll Hall Of Fame-inducted group, The Impressions, and later worked as a solo artist. He started his career in a gospel choir in Chicago, where he met vocalist Jerry Butler in 1956 and joined the Impressions. Mayfield became noted as one of the first musicians to bring more prevalent themes of social awareness into soul music. In 1965, he wrote ""People Get Ready"" for the Impressions, which displayed his more politically charged songwriting. Ranked at no. 24 on Rolling Stone's list of the 500 Greatest Songs of All Time, the song received numerous other awards, and was included in the Rock and Roll Hall of Fame 500 Songs that Shaped Rock and Roll, as well as being inducted into the Grammy Hall of Fame in 1998. Mayfield began work on his own self-titled album in 1970. Although he never intended to leave the Impressions permanently, he would officially leave them in 1971, under recommendation from his business manager Marv Stuart and given the trend for both R&B and rock artists to go solo Produced by Mayfield, it was released on his own label Curtom Records. The musical styles of Curtis moved further away from the pop-soul sounds of Mayfield's previous group The Impressions and featured more of a funk and psychedelic-influenced sound. The album's subject matter incorporates political and social concerns. Like with some of his later Impressions work, Mayfield's lyrics reflected the social and political concern rising in black America at the time. Mayfield was one of the earliest artists to speak openly about African American pride and community struggle. Curtis' most iconic statement was the soundtrack to the blaxploitation film, Superfly; his third studio album that was released in July 1972. Widely considered a classic of 70s soul and funk, Super Fly was an immediate hit upon release. Its sales were bolstered by two million-selling singles, ""Freddie's Dead"" (number 2 R&B charts, number 4 Pop charts) and the title track (number 5 R&B, number 8 Pop). Super Fly is one of the few soundtracks to out-gross the film it accompanied. Super Fly, along with Marvin Gaye's What's Going On (1971), was one of the pioneering soul concept albums, with its then-unique socially aware lyrics about poverty and drug abuse making the album stand out. The film and the soundtrack may be perceived as dissonant, since the film holds rather ambiguous views on drug dealers, whereas Curtis Mayfield's position is far more critical. Like What's Going On, the album was a surprise hit that record executives felt had little chance at significant sales. Due to its success, Mayfield was tapped for several film soundtracks over the course of the decade. Music critics lauded Super Fly.[15] Rolling Stone's Bob Donat was favorable of Mayfield's anti-drug and self-liberation themes, and called Super Fly ""not only a superior, imaginative soundtrack, but fine funky music as well and the best of Curtis Mayfield's four albums made since he left the Impressions"". In a 2004 review of the album, Rolling Stone gave Super Fly five out of five stars and cited it as Mayfield's ""creative break through"". Rock critic Robert Christgau of The Village Voice gave the album an A- and lauded Mayfield's songwriting. Christgau also wrote that ""these songs speak for (and to) the ghetto's victims rather than its achievers (cf. 'The Other Side of Town', on Curtis), transmitting bleak lyrics through uncompromisingly vivacious music. Message: both candor and rhythm are essential to our survival"".[6] John Bush of AllMusic praised the album's lyrical substance and sound, calling it a ""melange of deep, dark grooves, trademarked wah-wah guitar, and stinging brass"". Mayfield won a Grammy Legend Award in 1994 and a Grammy Lifetime Achievement Award in 1995. He is a double inductee into the Rock and Roll Hall of Fame, as a member of the Impressions in 1991, and again in 1999 as a solo artist. He was also a two-time Grammy Hall of Fame inductee.
Track Listing
Side A
1 Little Child Runnin' Wild 5:28
2 Pusherman 5:07
3 Freddie's Dead 5:31
4 Junkie Chase (instrumental) 1:42
Side B
1 Give Me Your Love (Love Song) 4:21
2 Eddie You Should Know Better 2:21
3 No Thing On Me (Cocaine Song) 4:59
4 Think (Instrumental) 3:49
5 Superfly 3:56
Side C
1 Freddie's Dead (single mix) 3:21
2 Superfly (single mix) 3:12
3 Ghetto Child (demo version of Little Child Runnin' Wild) 3:19
4 Pusherman (alternate mix with horns) 6:12
5 Freddie's Dead (instrumental) 4:50
Side D
1 Junkie Chase (full length instrumental version) 4:19
2 No Thing On Me (Cocaine Song) (instrumental/score version) 4:39
3 Militant March 0:55
4 Eddie You Should Know Better (Instrumental version) 2:17
5 Radio Spot # 1 0:28
6 The Underground (1970 demo) 3:14
7 Check Out Your Mind (Instrumental studio Jam) 4:08
8 Radio Spot #2 0:24