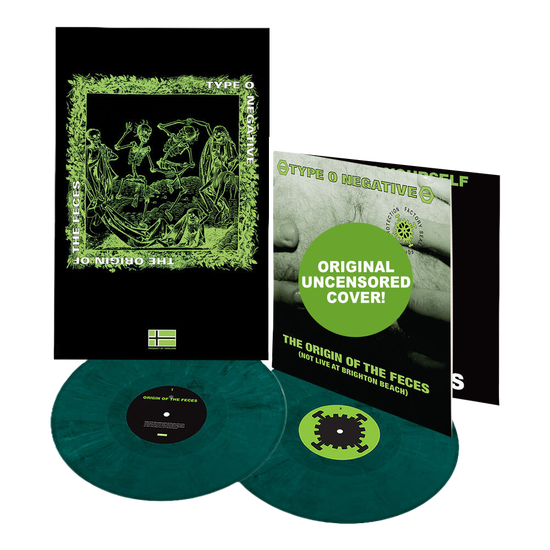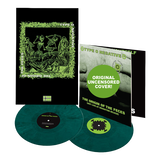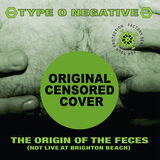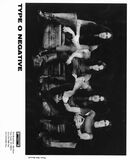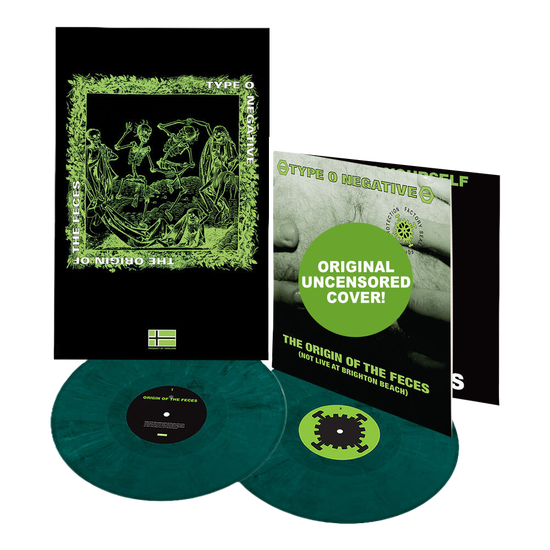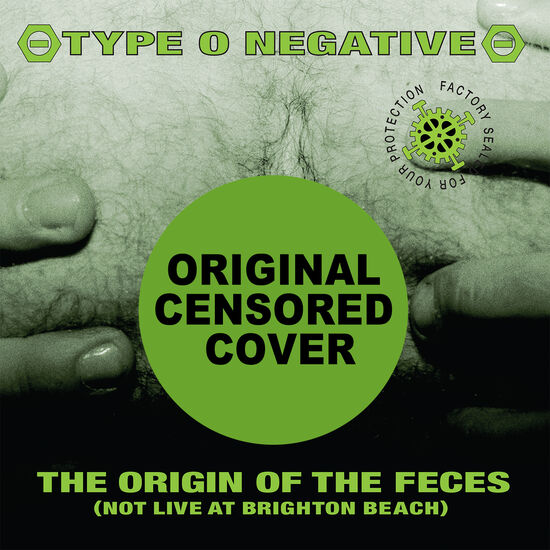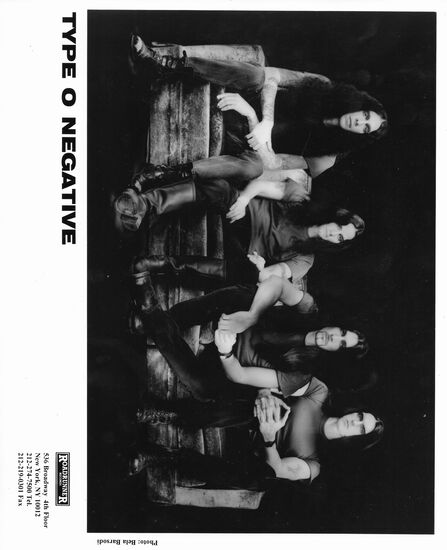 Type O Negative
The Origin of the Feces (Not Live At Brighton Beach) 30th Anniversary Edition (D2C Dark Green Edition)
Get em' before they're got!
First North American release on vinyl!

Features original censored cover art with peelable scratch n' sniff sticker surprise!

2LPs pressed on 140g color vinyl.

Includes deluxe packaging and an exclusive fold out poster of the

1493 painting "The Dance of Death."

Very limited quantity of exclusive GREEN LEAVES color vinyl available exclusively @ www.runoutgroovevinyl.com and store.typeonegative.net while supplies last!
Track list:
LP 1
Side A
1 I Know You're Fucking Someone Else 15:02
Side B
1 Are You Afraid 2:13
2 Gravity 7:13
3 Pain 4:40
LP 2
Side C
1 Kill You Tonight 2:17
2 Hey Pete 5:10
3 Kill You Tonight (Reprise) 7:08
Side D
1 Paranoid 7:21